Free-Flow Play Curtains
'Free-Flow Play door kits' – only £99 inc. of VAT and delivery. The door kits are simple to erect and are constructed from a light weight clear PVC which has been specifically chosen for nurseries and child-friendly environments.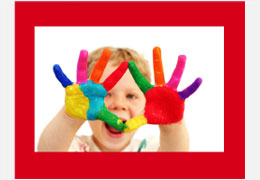 Plastic Free-flow Door Curtains for Play
Anyone who has children knows how important play is to a child's development. They also know that giving children a suitable, safe environment and a free choice of activity is essential.
Having a restrictive play area can make it difficult for a child to really get involved in free-flowing play and develop the valuable skills that play teaches them. Play is central to the way children learn and having an unrestricted environment will help encourage high quality free-flow play that boosts a child's learning capacity.
The ideal solution to ensuring your child's play area is unrestricted, but still safe, is to install a 'Free-flow play door kit'. These specially designed systems have been modelled with homes, nurseries, and other child-friendly environments in mind. The unique 100mm plastic strips are lightweight and clear, allowing you to keep an eye on your children but still giving them the freedom to move around. The door kits also provide excellent insulation and the clever 'hook-on' system makes them easy to remove for re-decoration, or during the summer months.
Priced at just £99, inclusive of VAT and delivery, this is the perfect option for parents, carers, or nursery workers who want to keep their small charges safe, but still encourage free-flow play, correct development, and creativity.
For more information please call us on 01625 573 971 or simply fill in the form on the right.